Understanding the origin of the structure and evolution of the Universe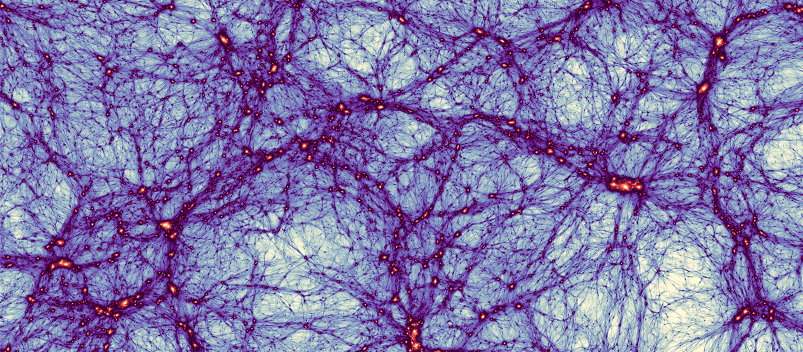 This research area focuses on deepening our understanding of the cosmos by creating a new generation of computer models to be applied to some of the largest cosmological datasets worldwide. The final objective of this research activity is to develop a unified framework capable of directly predicting the spatial distribution of galaxies, clusters, filaments and cosmic voids as a function of fundamental properties of the Universe: dark energy, gravity on cosmological scales, and the presence of fundamental particles such as massive neutrinos.
Specific topics
Development of N-body algorithms and simulations of the large-scale-structure of the Universe.
Models for the formation and co-evolution of galaxies and black holes.
Exploitation and analysis of large extra-galactic observational surveys.
Cosmological probes of dark energy, dark matter, and gravity lensing.
Related publications