Synthesis, design and development of molecular and colloidal materials with photoinduced and plasmonic properties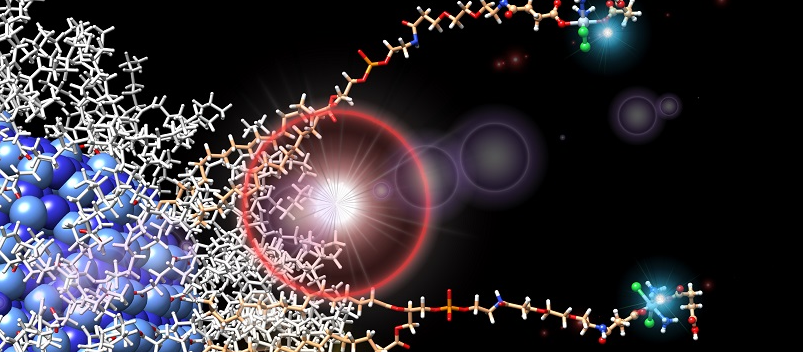 This experimental research line focuses on the synthesis, functionalization and characterization of different types of nanostructures and the study of their photochemical and plasmonic properties. An important part of the research activity is based on the study of the photochemical activation of molecules with potential therapeutic interest, as well as on the synthesis of nanoparticles that can develop biomimetic functions.
Specific topics
Bioorthogonal catalytic photoactivation of bioactive molecules.
Novel nanomaterials for chemical and optical conversion.
Dynamics of hot carrier relaxation in photo-excited plasmonic nanoparticles.
Plasmon-driven photoreduction.
Related publications