Experimental and theoretical description of the structural and dynamic properties of polymer based materials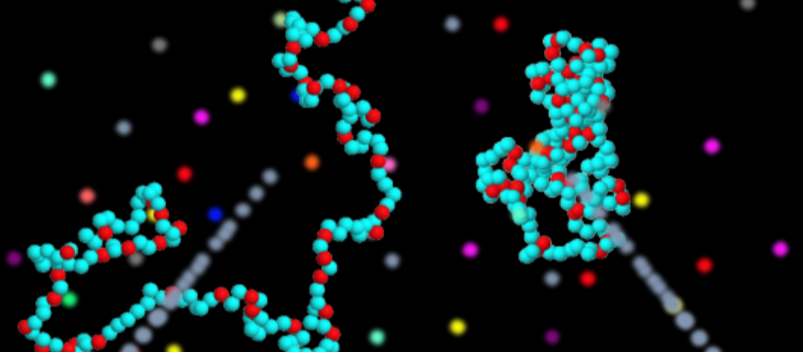 This research line addresses the experimental study and theoretical simulation by molecular dynamics methods of polymer based materials and soft matter at different length and time scales (micro, nano, meso, macro). An important part of the activity is dedicated to the study of the structural and dielectric properties of these polymeric systems using both dielectric relaxation techniques and neutron techniques.
Specific topics
Structure, dynamics, and self-assembly of complex single chain polymers.
Dielectric properties of polymer materials.
Synthesis of topological polymers and construction of hybrid organic nanostructures.
Inelastic and quasileastic neutron scattering in soft materials.
Related publications