Colloquium on "Spin physics in ultracold atoms" with Wolfgang Ketterle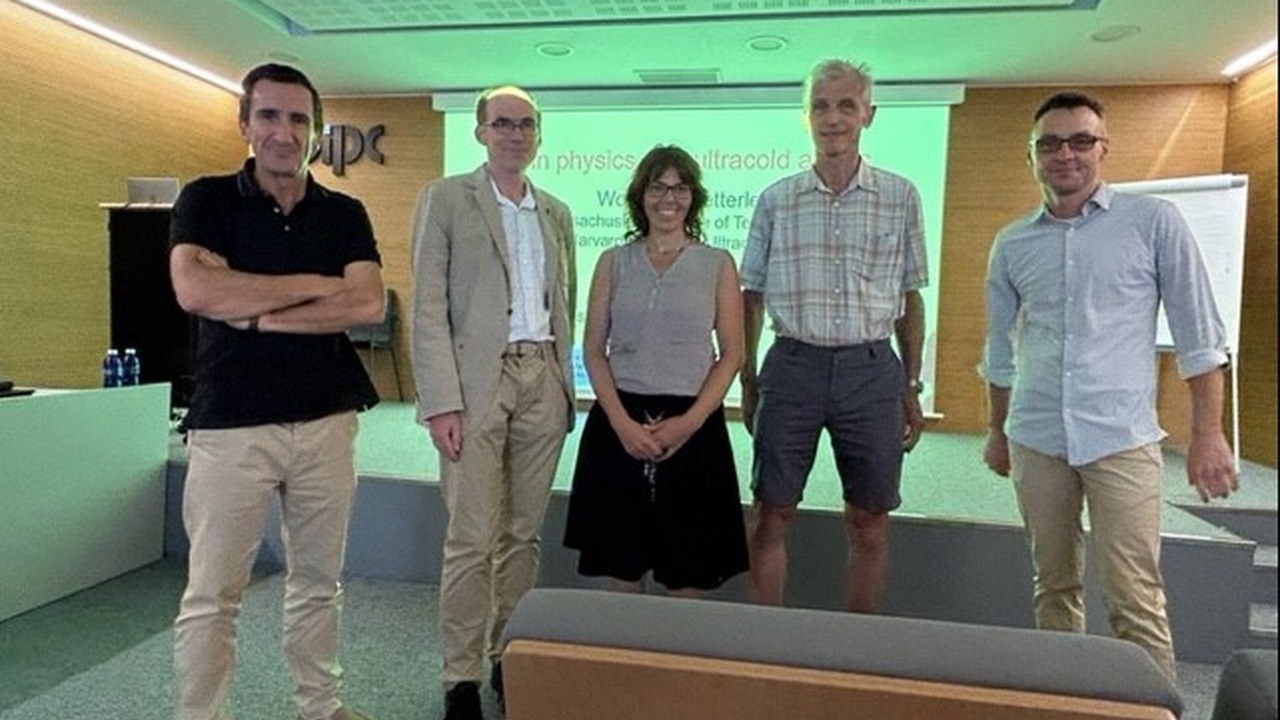 On Friday, September 8, Wolfgang Ketterle (MIT Physics Department, Nobel Laureate in Physics 2001) participated in the DIPC Colloquia Program addressing the spin physics in ultracold atoms. His research group was among the first to create a Bose-Einstein condensate and to explore the properties of this new form of matter. For this he was awarded the Nobel prize in Physics in 2001 (equally shared with Carl Wieman and Eric Cornell). The scientist is a reference in the field of physics at low temperatures and his visit aroused great interest in the scientific community of the DIPC and neighboring institutes. 
The successful colloquium took place in the conference room "Joseba Olarra" of the DIPC in the frame of the DIPC Colloquia initiative in which extraordinary scientists participate every month to give talks on topics related to natural sciences.