Science dresses up in style, Passion for Knowledge is back
The international science festival organized by the Donostia International Physics Center (DIPC) scheduled for October 2 to 7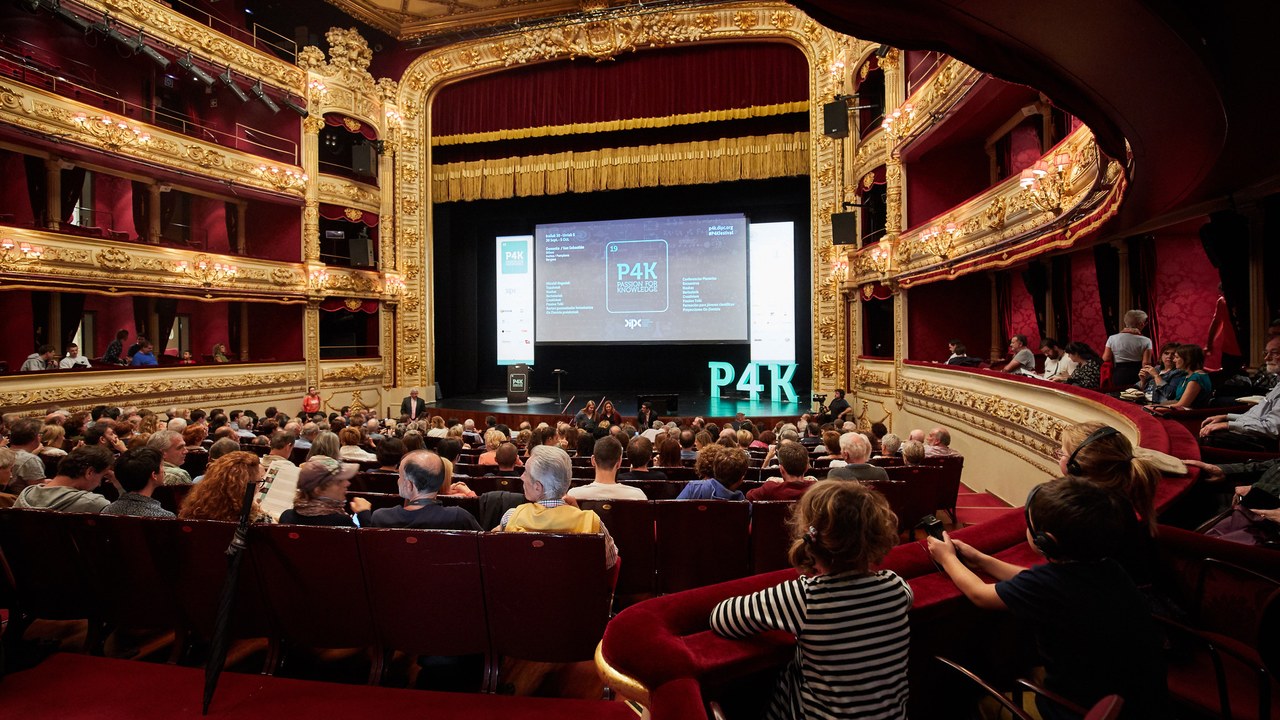 After an absence marked by the pandemic, Passion for Knowledge (P4K), the international science festival organized by the Donostia International Physics Center, returns in style in 2023. Science will be dressing up to share its latest findings with the general public in a fresh edition of the festival that will take place in Donostia-San Sebastian and Bilbao from October 2 to 7.
Passion for Knowledge arrives with an updated look and an extensive program of activities geared towards everyone, aiming to celebrate in style every step that science has taken for the benefit of humanity.
The festival will be bringing together a large cast of prestigious international scientists, including several Nobel laureates, who have been protagonists in some of the most important scientific discoveries in recent decades. The famous plenary lectures will be held in the main venue of the festival, the Teatro Victoria Eugenia, where we hope to bring together, once again, a significant number of members of the public.
The program is complemented by a whole series of activities geared towards various audiences: gatherings with secondary school students, informative sessions for young researchers, exhibitions, children's workshops, shows, sessions with bertsolaris (Basque extempore verse makers), popularization with Naukas collaborators and streamers, screenings, etc.
The full program with all the activities and the panel of guests of this new edition of Passion for Knowledge 2023 will be announced soon via the festival's website: p4k.dipc.org
Gatherings between students and Nobel Laureates: opening of registrations
One of the star attractions of the Passion for Knowledge festival is the mass gatherings between students and Nobel Laureates, known as top@DIPC - Zientziarekin solasean!, geared towards all schools across the Basque Country. The main mission of the gatherings is to awaken a curiosity for science among young people and to inspire scientific vocations with particular emphasis on women.
The gatherings will take place on October 6 in Donostia/San Sebastian —Teatro Victoria Eugenia— and on October 3 in Bilbao —Bizkaia Aretoa, University of the Basque Country (UPV/EHU) —.Each gathering will be attended by internationally renowned researchers in a range of fields who have been selected from the panel of guests invited to Passion for Knowledge 2023, together with Pedro Miguel Etxenike, who will act as the moderator of each gathering.
In Donostia-San Sebastian secondary and sixth form students and teachers will be getting together with; María Vallet-Regí, 2018 Rey Jaime I Award for her pioneering contributions in the field of bone regeneration and controlled drug release systems; and Jack Szostak, Nobel Prize in Medicine in 2009 for discovering how repetitive strands of DNA, known as telomeres, protect our chromosomes together with the enzyme telomerase.
In Bilbao secondary and sixth form students will be getting together with Donna Strickland, Nobel Prize in Physics in 2018 and pioneer in the field of lasers, a reference among women scientists as one of only four women in history to receive the Nobel Prize in physics; Albert Fert, Nobel Prize in Physics in 2007 as one of the scientists who discovered giant magnetoresistance, a quantum phenomenon that has revolutionized hard disk technology by greatly increasing its capacity and which has given rise to a new type of electronics called spintronics.
In a relaxed, friendly atmosphere, students will have the chance to chat to major figures in science and to raise their doubts and questions directly with them. The deadline for registration via the festival website p4k.dipc.org for all schools in the Basque Country will be September 8.
This is just a small preview of the outstanding panel of scientists invited to the festival. Details of the attractive program of activities and the panel of guests invited to the 2023 edition of Passion for Knowledge will soon be posted on the festival's website: p4k.dipc.org
To get all the latest news, sign up for the festival newsletter: