The science week, Zientzia Astea, from october 9th to 11th in Tabakalera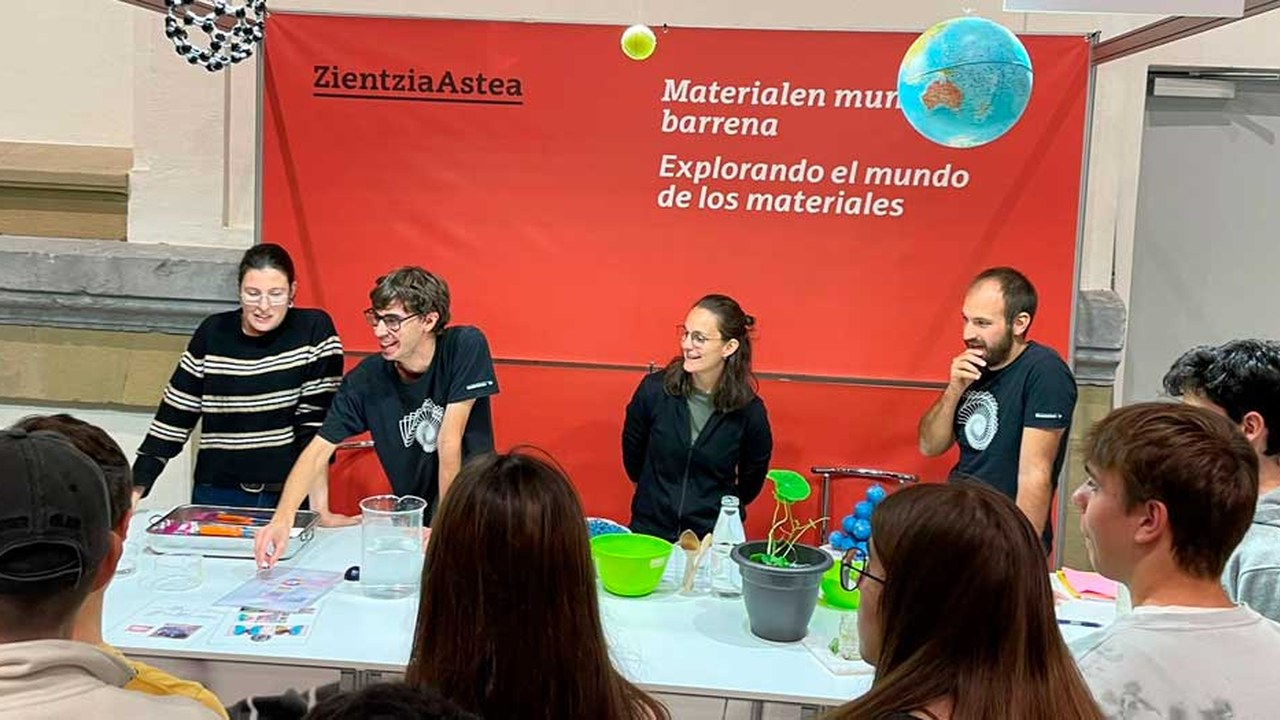 The research centers DIPC, CIC nanoGUNE, Centro de Física de Materiales (CFM CSIC-UPV/EHU) and POLYMAT will participate together in the science week, Zientzia Astea, organized by the University of the Basque Country (UPV/EHU) from November 9 to 11, 2023 in Tabakalera (San Sebastian).
Professionals from the four centers will lead the stand "Exploring the world of materials" open to the general public in the "Txokos" section:
Osteguna, azaroak 9: 17:00-18:30
Ostirala, azaroak 10: 17:00-19:30
Larunbata, azaroak 11: 10:00-14:30 & 16:00-19:00
We will also be at "Zientzia Club", a show of scientific monologues aimed at all audiences with Idoia Mujika (CFM CSIC-UPV/EHU) "Dancing with microwaves" (in Spanish), Jon Mattin Matxain (UPV/EHU, associated with the DIPC) "180 milliliters of water, is it too much or too little?" (in Basque) and other science communicators. It will be held on Friday, November 10th from 19:30 to 21:00.
The workshop for children (4-8 years old), "Scale your world" will be held on Saturday, November 11th, at 10:00 (Basque and Spanish).
The San Sebastian program offers workshops, didactic itineraries and exhibitions (some activities require prior registration).
For more information visit the Zientzia Astea San Sebastian website.