Electronic Structure, Electronic Transport, and Surface Dynamics
Study of electronic, structural, magnetic, and transport properties of condensed matter systems using mostly first-principle methods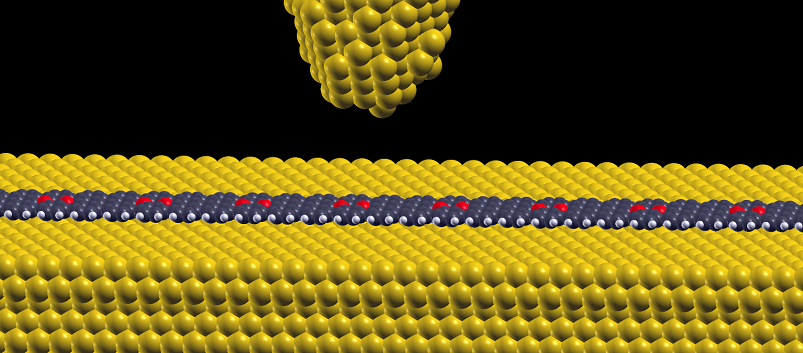 This theoretical and computational research line focuses on the study of the electronic, optical, magnetic and structural properties of condensed matter systems (solids, surfaces, nanostructured materials, nanoparticles) using mostly first-principles calculations.
Specific topics
Development and applications of first-principle methods in condensed matter.
Graphene thermoelectrics.
Carbon-based nanostructures, graphene, and cementitious materials.
Surface structure and dynamics of gas/surface interfaces.
Magnetic effects in low-dimensional systems.
Related publications