El Palo de Eratóstenes - Astronomical interview with Markos Polkas
El Palo de Eratóstenes
Participant

Markos Polkas
DIPC

When

2023/06/13


18:30

Place

Eureka! Science Museum

Organizers

Aranzadi Science Society, Eureka! Science Museum and DIPC

Add to calendar

iCal
Subscribe to Newsletter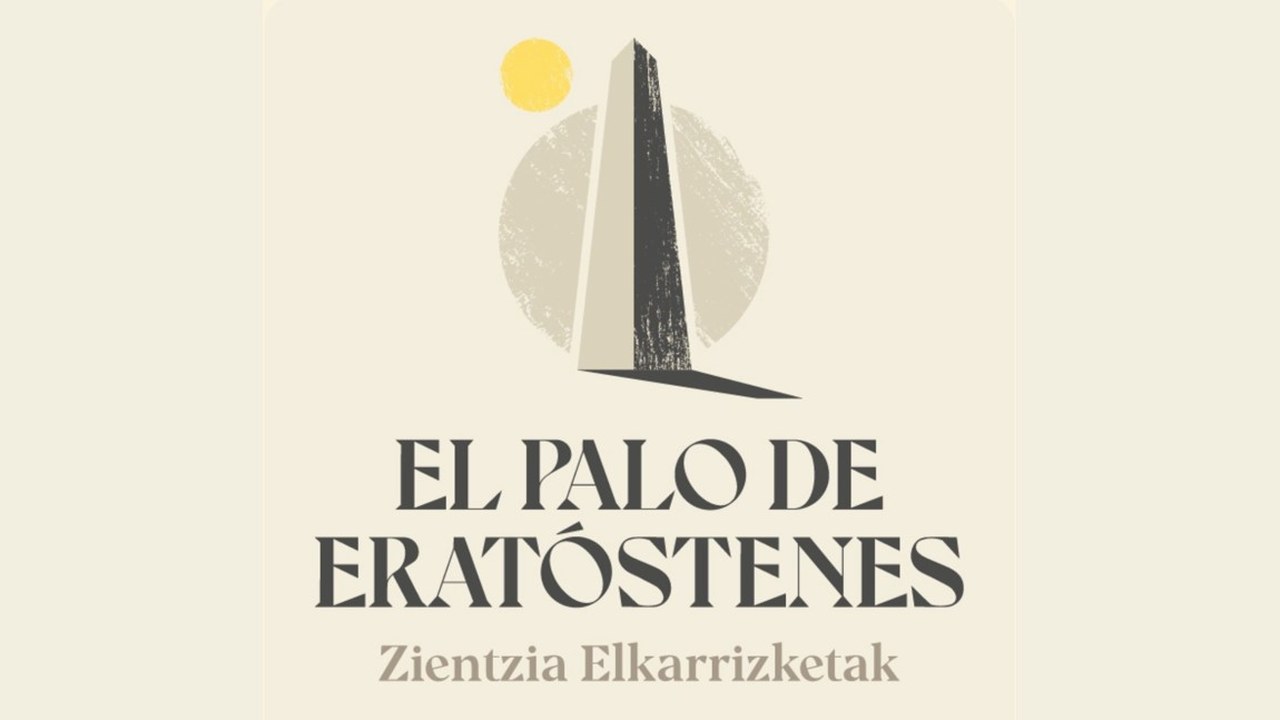 The lecture series El Palo de Eratóstenes - Zientzia Elkarrizketak is an initiative of the Aranzadi Science Society that aims to disseminate knowledge of astronomy among the public. The project has the collaboration of Eureka! Zientzia Museoa and Donostia International Physics Center (DIPC).
The meetings will have a duration of 90 minutes with different sections that include current events in astronomy: review of the visible sky of the month, significant astronomical objects, astronomical news, and interviews with researchers.
The first encounter will be focused in the following subjects:
La entrevista del mes: Markos Polkas
Hablaremos con Markos Polkas, investigador doctoral del Donostia International Physics Center, procedente de la National and Kapodistrian University of Athens y el National Observatory of Athens. Allí se estudian agujeros negros supermasivos y evolución galáctica. Por lo que en esta jornada conoceremos de primera mano en qué consiste su trabajo.La imagen del mes: La nebulosa Roseta
Nuestros amigos del Far Light Team han obtenido desde el observatorio remoto de Fregenal de la Sierra en Badajoz una imagen en falso color de la nebulosa Roseta. Se trata de una de las regiones de formación estelar más estudiadas, y que ha ayudado a entender mejor la evolución del medio interestelar.
Las noticias del mes:
El brote de rayos gamma más brillante
GRB 221009A fue observado por primera vez el 9 de octubre de 2022, y la fuente parecía estar localizada cerca del centro de nuestra galaxia. Sin embargo, nuevos datos sugieren que se halla mucho más lejos, y es por lo tanto mucho más brillante. Un brote de rayos gamma tan brillante como GRB 221009A sólo se espera que ocurra una vez cada varios miles de años. Los astrónomos lo han empezado a llamar BOAT: "brightest of all time".
Imágenes del centro de la galaxia M87
Se ha observado por primera vez en la misma imagen la sombra del agujero negro del centro de la galaxia M87 y el potente chorro de materia que expulsa. Gracias a ello, los astrónomos podrán entender mejor los mecanismos que aceleran las partículas del chorro a velocidades relativistas. Y en una imagen actualizada, el característico anillo que rodea el agujero negro aparece más detallado, al haberse empleado una nueva forma de analizar los datos existentes.
El asteroide Phaethon y las Gemínidas
Se sabe desde hace 14 años que el asteroide 3200 Phaethon se comporta como un cometa. Y es que forma una cola cuando está cerca del Sol, y los astrónomos le atribuyen el origen de la lluvia de meteoros de las Gemínidas. Este comportamiento se debería a polvo emitido por el cometa. Sin embargo, un nuevo estudio revela que la cola de Phaethon no está formada en absoluto por polvo, sino por sodio evaporado. Queda ahora por explicar el origen de las Gemínidas.