The Board of Partners is the main governing body of DIPC
Public institution and private entities constitute the Board of Partners, a democratic governing body in which the agreements are taken by voting. The main duties of the Board of Partners follow:
To act in accordance with the goals of the Foundation.
To approve and modify DIPC Statutes.
To approve activity reports and budgets, and to settle the accounts.
To elect the President, Director and Secretary, as well as the members of the International Scientific Committee.
The institutions and entities currently sitting on the DIPC Board of Partners are:
Public Institutions
Basque Government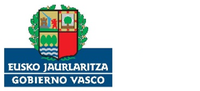 Department of Education
Department of Economic Development, Sustainability and Environment
Jokin Bildarratz Sorron, Minister of Education
Arantza Tapia Otaegi, Minister of Economic Development, Sustainability, and Environment
Adolfo Morais Ezquerro, Deputy Minister for Universities and Research
Estibaliz Hernaez Laviña, Deputy Minister for Technology, Innovation and Competitiveness
Amaia Esquisabel Alegria, Director for Research
University of the Basque Country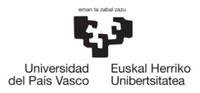 Eva Ferreira García, Rector
Inmaculada Arostegi Madariaga, Vice Rector for Research
Provincial Council of Gipuzkoa
Markel Olano Arrese, President
José Ignacio Asensio Bazterra, Provincial Deputy of the Department for Environment and Hydraulics
Jabier Larrañaga Garmendia, Provincial Deputy for Economic Promotion, Tourism, and Rural Areas
San Sebastian City Hall
Private Entities
Kutxa Fundazioa
Rafael Amasorrain Zabala, President
Ander Aizpurua Susperregui, General Director
Fundación EDP

Manuel Menéndez Menéndez, President
Telefónica S.A.

Manuel Ángel Alonso Pérez, Chairman of Telefónica Norte
Construcciones y Auxiliar de Ferrocarriles

Andrés Arizkorreta García, President